Smart Storage Space Ideas
What are some smart storage ideas? Everybody needs more storage space but with building costs rising we have to get creative about working with the space we have. Carefully utilizing your current room can open up some possibilities.
Even if you can't afford to build a bigger log home or expand your existing cabin, you can enjoy more storage space by cleaning, organizing and getting creative.
Smart Storage
Other Storage Ideas
If you're still looking for more ideas or like to see examples of storage ideas, check out some of these links:
These smart storage ideas should get you started on getting organized and being creative with the amount of space you have in your cabin. Adding storage space carefully can enhance your enjoyment of a tidy, efficient log home.
Enjoyed this page? Please LIKE and SHARE it on Facebook:
LIKE and SHARE Log Cabin Connection:
NEW! Check out our Facebook page:
---
Check out our Cabin Shop!

---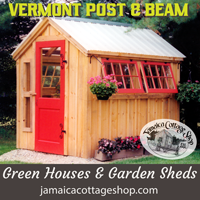 Sign up for Personal Capital and get $20 free!
---
Log Cabin Decoration
All About Decorating a Log Cabin
Designing the Perfect Fireplace
Building a Stone Fireplace
Iron Railings for Log Cabins
Best Log Cabin Light Fixtures
Redecorate Cheaply with these Tips
Smart Storage Ideas
A Guide to the Best Fireplace Stone
Creating the Log Cabin Look
Fireplace Mantel: Heart of your Hearth
Cabin Ceiling Fans are Efficient
Log Cabin Decor: Styles and Themes
A Guide to Your Cabin Fireplace
Rugged Cabin Hardware Complements Logs
---
Log cabin kits are a convenient way to buy a log cabin ready to be assembled.

A cabin loft creates a cozy and creative space overlooking the great room.

The ideal log cabin home design is different for everybody and must be determined after evaluating all the factors involved.