Log Cabin Design Tips
Save Money with Efficient Design
Log cabin design requires careful thought and planning in order to achieve efficiency and control construction costs. There are a number of areas where you can save money and construction time by investing time in your design.
Many people don't realize that you can save the most money on cabin construction long before the first log is laid. It all begins with thoughtful design. 
Overall Plan
Interior Elements
These are just a few tips to keep in mind to save money and maximize efficiency with your log cabin design.

Enjoyed this page? Please LIKE and SHARE it on Facebook:
LIKE and SHARE Log Cabin Connection:
NEW! Check out our Facebook page:
---
Check out our Cabin Shop!

---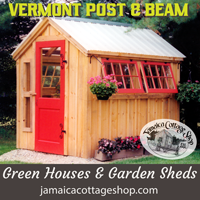 Sign up for Personal Capital and get $20 free!
---
Log Cabin Design
Log Cabin Home Design
Aging In Place and Universal Design Tips
Log Cabin Design Tips
Log Styles: Making Sense of the Choices
Save Money with Careful Cabin Design
Tricks of the Trade: Structural Ridge Beam
Tricks of the Trade: Calculating Roof Loads
Tricks of the Trade: Wiring Log Cabins
Tricks of the Trade: Efficient Cabin Windows
Tricks of the Trade: Install Log Siding
Tricks of the Trade: Ledger Boards on Log Homes
Tricks of the Trade: Cabin Building on a Slope
Tricks of the Trade: Building Stairs
The Wood Handbook
Integrating Log Home Systems
Loft and Deck Railing Ideas and Designs
Building with Milled Logs
Log Home Chinking Blocks Air & Moisture Infiltration
Log Standards for Log Structures
REScheck for Energy Code Compliance
Optimal Value Engineering adds Efficiency
Getting a log home education involves utilizing the many cabin resources available.

This nationwide list of log home lenders can help you find somebody experienced with log cabin construction loans.

Understand your options by following our guide to financing your log cabin renovations.