Log Stain Tips
To Protect and Serve
Applying log stain is the best way of protecting your log cabin. The stain seals the logs from absorbing moisture, repels rain and blocks the harmful UV-rays of the sun. Staining your logs is a big job so do it right with these tips.
Log Stain Tips for Log Cabins
Clean the logs first New logs have mill glaze, road dirt and sawdust on them, old logs have spider webs, mildew and dirt splashes. Scrub by hand with TSP and bleach, if needed, and hose off gently. If you use a pressure-washer be very careful with the setting, the nozzle size and how close you hold the nozzle to the logs. It's very easy to damage your logs badly with an uncontrolled pressure-washing. Let the logs dry for several days before staining.
Brush or spray on the stain First you have to deliver the stain to the log. Spraying is a very efficient way to do this but be sure you follow up with back-brushing. Alternatively you can brush on the stain by hand and smooth it as you go. This is best if there is only one person doing the staining. Use plenty of stain – you don't want to starve the logs of their protection.
You'll protect your logs for years to come with a proper log stain application. Pick the best log stain, apply it right and keep an eye on your job to ensure many years of enjoyment and minimum maintenance costs with your log cabin.


Return from Log Stain page to Cabin Maintenance page

Return from Log Stain page to Log Cabin Connection home
---

---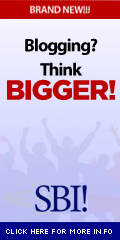 ---
---
Log Cabin Maintenance
Log Cabin Maintenance
Top 6 Spring Maintenance Tips
Log Stain Tips for Log Cabins
Composite Decking FAQs
Fall Cabin Maintenance Guide
Cabin Restoration Tips
Cabin Repair - An Introduction
Cabin Restoration Glossary
Log Repair, Restoration & Replacement
This handy modular cabin construction timeline demystifies the prefab building process.

This modular construction timeline for building a prefab log home lays out the necessary steps and typical length of time for each step in the cabin construction process.

10 Great Reasons to Buy a Log Home include energy efficiency, durability and craftsmanship.