Cabin Exterior Inspection Tips
These cabin exterior inspection tips show you what to watch for when you are considering buying a pre-owned log home or cabin. Log homes have their own unique design issues and you can turn up potential problems or existing issues with a thorough and knowledgeable pre-purchase inspection.
Save yourself money and repairs and restoration by carefully evaluating the following areas that can be problem areas in log home construction.
For more definitions, explanations of terms and further details check out our log cabin glossary and cabin restoration glossary.
You can find more information on our cabin inspection checklist page.
Cabin Exterior Inspection Tips
For more information on a cabin exterior inspection check out our pages on log cabin maintenance, as well as spring maintenance and fall cabin maintenance.
Our pages on log repair, cabin repair and cabin restoration also contain many useful tips and advice on maintaining your cabin in top shape.
Enjoyed this page? Please LIKE and SHARE it on Facebook:
LIKE and SHARE Log Cabin Connection:
NEW! Check out our Facebook page:
---
Check out our Cabin Shop!

---
Cabin Rugs for Interior Design!
---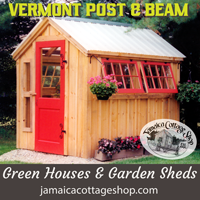 Sign up for Personal Capital and get $20 free!
---
Log Home Inspection
Inspecting a Log Cabin
Home Inspection for New Buyers
Detailed Cabin Inspection Checklist
Cabin Exterior Inspection Tips
Building Inspectors Enforce Local Codes
---
Cabin interior design combines layout and functional design with aesthetic cabin decorating decisions for the perfect log cabin interior.

Transforming your cabin with rugs is a quick and easy way to Keep It Cozy!

Answers to many log cabin FAQs and other questions about building with logs and timbers.