Ways to Save Money
on a Log Home Mortgage
There are a number of ways to save money on a log home mortgage. You have to do your own homework. It's your money and your responsibility to see that you get the most for that money.
Drop the PMI! PMI or Private Mortgage Insurance, is generally required if you are not putting down at least 20% of the loan amount. This is to protect the lender against your defaulting on the loan and is required because without it they feel you don't have a large enough stake in the loan to ensure its payment. If you can cover 20% down you can save this additional cost. It's also worth checking your home's value as it can fluctuate and bring your down-payment within the limits required.
Check the interest rates offered! Obtain several loan offers and compare them. I know this sounds obvious but it pays to shop around. It's also important to consider the points, fees, terms and lenders reputation. If it's important to you to have a friendly, local face you can speak to, that is also worth throwing in the mix. The APR or annual percentage rate includes all the cost of the credit, including mortgage insurance, interest, and points.
Watch the fees! Go back to your loan offers and compare the closing costs, points or origination fees. This can be a killer if you are attracted by a low interest rate but miss the high origination fees involved. There are also title fees, credit report charges and appraisal charges that may be charged and need to be compared.
Float a balloon! You can structure the loan so that there is a large lump sum due at the end of a fixed period of typically 5 – 10 years. This lowers your monthly mortgage payments and defers the payoff until the end. But be careful that you will have the money when it comes due or you may be taking a new loan to cover this.
Consider a shorter-term mortgage! If you amortize your loan over 15 years instead of 30 years you will pay a higher monthly mortgage payment, but overall you will be using your lenders money for a shorter time and will pay less for it.
These are a few ways to save money on a log home mortgage. Be sure and do your due diligence checking terms, fees and lenders reputations. You have to take responsibility for your money and don't take anyone else's word for it.
Check out these further mortgage money-saving tips for more ideas on reducing the cost of your log home mortgage and learn more about the process with our log home financing primer.
Enjoyed this page? Please LIKE and SHARE it on Facebook:
LIKE and SHARE Log Cabin Connection:
NEW! Check out our Facebook page:
---
Check out our Cabin Shop!

---
Cabin Rugs for Interior Design!
---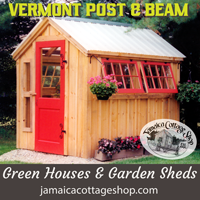 Sign up for Personal Capital and get $20 free!
---
Financing Your Log Cabin
Learn How You Can Finance a Log Home
Log Home Construction Loans Made Easy
List of Nationwide Log Home Lenders
Other Ways to Finance a Log Home
Ways to Save Money on your Mortgage
Log Home Insurance for Peace of Mind
Mortgage Money-Saving Tips
Home Financing Primer
Understand the Mortgage Loan Process
Free Credit Score Calculator
Personal Capital - Free Investment Checkup
Financing Your Log Cabin Renovations: A Guide
---
Cabin interior design combines layout and functional design with aesthetic cabin decorating decisions for the perfect log cabin interior.

Transforming your cabin with rugs is a quick and easy way to Keep It Cozy!

Answers to many log cabin FAQs and other questions about building with logs and timbers.